Rock In Rio anuncia Red Hot Chili Peppers e show acontecerá no aniversário de Josh
QUE SURPRESA!!! Sem rumores sem nada, o Rock In Rio confirmou o show do Red Hot Chili Peppers na edição de 2019.
A banda se apresentará no dia 03 DE OUTUBRO, no dia do ANIVERSÁRIO DE JOSH KLINGHOFFER.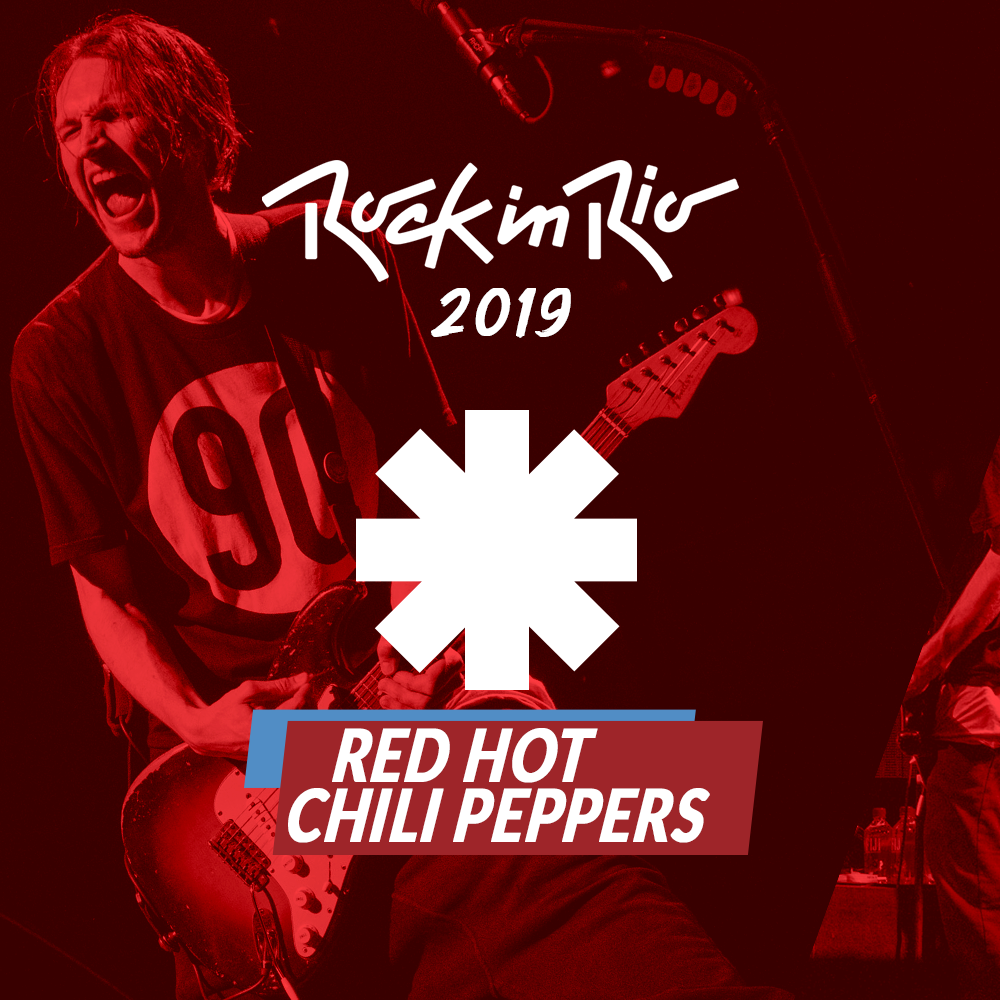 As vendas irão acontecer no dia 11 de abril, se preparem!!!
Acompanhe o RHCP Brasil para saber mais informações sobre os ingressos nos próximos dias e possíveis shows em outras cidades brasileiras.
Essa será a sexta vez que o Red Hot Chili Peppers se apresenta no Rock In Rio. Relembre todos os outros shows anteriores!!
21 de janeiro de 2001
Em 2001 os Red Hot Chili Peppers também foram responsáveis pelo show de encerramento do Rock In Rio. A banda ainda contava com John Frusciante na guitarra e backing vocals e estava no final da turnê que iniciaram com o lançamento do Californication. No ano seguinte, lançaram o álbum By The Way.
Até hoje, foi o maior público da história da banda e também do Rock In Rio, que no dia recebeu 250 mil pessoas na Cidade do Rock.
SET LIST
___________________________
Confira o show na íntegra:
24 de setembro de 2011
Em 2011 os Red Hot Chili Peppers voltaram a se apresentar no Rock In Rio, festival que há 10 anos não acontecia no Brasil. A banda tinha recém-lançado o álbum I'm With You, o primeiro com Josh Klinghoffer como guitarrista. Foi também o primeiro show do mais recente integrante no Rio de Janeiro.
Os Chili Peppers foram a atração principal do dia e subiram ao Palco Mundo para se apresentar para cerca de 100 mil pessoas. O RHCP ainda contou com o apoio do percussionista brasileiro Mauro Refosco, que acompanhou a banda durante toda a turnê do I'm With You.
Na volta ao palco para encerrar a apresentação, eles prestaram uma homenagem a Rafael Mascarenhas, filho da atriz Cissa Guimarães e fã declarado do Red Hot, vestindo camisetas com o rosto do garoto, que havia falecido um ano antes e completaria 20 anos no dia do show.
SET LIST
_________________________________________
Confira o show na íntegra:
Os Red Hot Chili Peppers também já se apresentaram no Rock In Rio em edições fora do Brasil.
ROCK IN RIO LISBOA 2006
______________________________
Tonight I'm Gonna Rock You Tonight (Spinal Tap cover) (Tease)
ROCK IN RIO MADRID 2012
____________________________________