Red Hot Chili Peppers completa 35 anos + lançamento de documentário no Brasil
O Red Hot Chili Peppers completa 35 anos de estrada e os fãs brasileiros ganham um documentário especial que fala sobre a importância da banda na indústria fonográfica e cultural.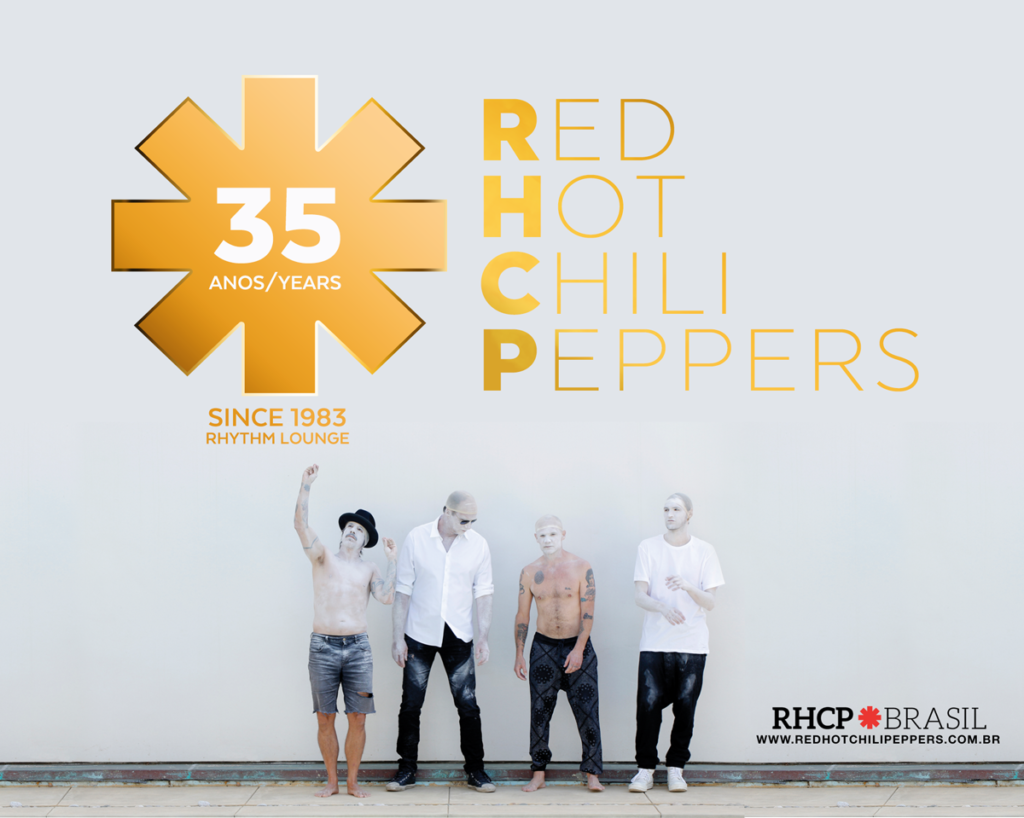 Ainda com o nome de Tony Flow And The Miraculously Majestic Masters Of Mayhem, a sua primeira apresentação foi na Rhythm Lounge em Hollywood na data de 13 de fevereiro de 1983. Foi quando eles foram convidados pelo amigo Gary Allen para abrir para sua banda, a "Neighbor's Voices".
Desde lá, o Red Hot Chili Peppers não parou de crescer e se tornou uma das bandas mais respeitadas do planeta, inspirando várias gerações e sendo referência para várias outras bandas.
Parabéns, Chili Peppers!
#RHCPDay #RHCP34
'Get Up and Funk: Apimentando a Indústria Cultural'
Para comemorar a data, será lançado o primeiro documentário brasileiro sobre o Red Hot Chili Peppers. O filme explora a relação do grupo com a indústria fonográfica da época, buscando entender o sucesso da banda, analisando diferentes momentos da história do rock contemporâneo, desde o punk até o pop rock, passando pelo surgimento da MTV e o rock alternativo. O documentário se baseia nos depoimentos de importantes nomes da música nacional, dentre produtores, empresários, jornalistas e músicos. Eles destacam a importância do Chili Peppers para a história do rock e explicam porque é considerada uma das maiores bandas mundiais.
Entrevistados: Edgard Piccoli; Nando Machado; Sarah Oliveira; PJ (Jota Quest); Gastão Moreira; Clemente Nascimento; Egypsio; Fabiana Lian; Luiz Thunderbird e José Norberto Flesch.
HOJE AO MEIO DIA